DoubleJeckylll is a Skyrim 3d Porn creator, and he is doing it very well. His renders are quite different from the usual, they are more "Cartoonish" if we could find a definition for it, or maybe "3d cartoonish" would be more suitable, anyway, he does it with game modding, can you belive that? That's quite awesome. His animations are hot and would make anyone horny for sure.
I think we should start with the interview!
Introduce yourself
Hi, I'm Jeckylll. I'm the dude who keeps making lewd stuff from a 9 years old game made by snake oil salesman "Sir Todd Howards"… I'm talking about Skyrim, yes, I know, most people think that it's unbelievable that Skyrim modding have come to this point where I can make adult videos by just using simple clicks. I do mostly do stuff with busty muscular girls in it, snu snu you know.
I mean don't you want to get choked with those steel beam kinda thighs? Also, I do mostly vertical stuff so people can't watch it better with their phone.
But yes it's the gift that keeps on giving. I'm not sure that I qualified to conduct this interview as I'm not a 3d artist :/
What do you do for a living?
I'm an overseer at a Shrimp Hatchery but I recently quit my job (actually it's 2 days ago), since I feel tired of it and wanted to get another job.
What is the meaning of your username?
Actually the username I'm using right now is from my old personal Twitter account but since I made a new one I just changed it a little bit.
The "Double" in Japanese was from an indie witchouse artist. I was very emo back then, I guess I still am.
It's cool He/she was sharing digital albums made by her/him before changing the alias into something else.
The "Jeckylll" of course it's supposed to be jeckyll, referring to a person with different personas like mostly all of us right :)…
One is the ruthless person (usually hidden) and the other is a civilized/kind person (jeckylll) and I'm actually trying to be a better person on the internet.
Well, the idea is being jeckylll. Lol, I'm sorry if this sounds so edgy 🤦‍♀️ and probably doesn't even have anything to do with my content creation.
When did you start doing NSFW work?
Oh, it was in early 2015 I guess, but I didn't go public back then. I started sharing my content on Tumblr in December 2017. Thanks to user @Luriam that I got to know from other people. Shout out to you dude 🖐.
Which software do you use to produce your content?
I directly use the game Skyrim, I know 👩 crazy right? And usually adobe premiere for editing the footage.
How did you learn?
I started mostly by watching people screenshots, to learn poses and then I found a site… a damn site called loverslab.. then I found on that forum something called Sexlab.
I learned that aside from nude mesh/textures there are also sex animations. After a while, I keep doing it and then I realized that most people only do risque or erotic poses/set of images.
Because of that, I tried to be different from most Skyrim NSFW creators, so I started making videos of my characters having sex.
It is indeed a quite tiring process and exhausting both physically and mentally. Well at the beginning the hardest part was recording, I mean you can't really think straight while watching your characters having sex, with those big bazookas titties bouncing up and down.
Thank God I'm used to it now since I'm doing this a lot haha. But the tiring part is editing, I also do youtube, and editing video is quite chores 🙁
You had any previous experience with graphics softwares?
hmmm nope, but I'm in the process of learning blender. Trying to make other stuff aside from Skyrim since it's too limited.
How long you have been doing 3d porn?
Roughly its 4 years
Who is your WAIFU?
Shiraki Meiko from Prison School I hope you fucking choke me with your bazoongas.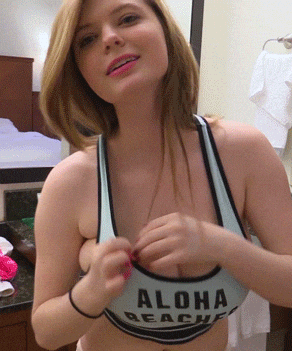 Which characters do you love to produce 3d porn content?
Ah, mostly all of my own original character, since I'm the most familiar with. It's just Skyrim dude 👨
Favorite Color?
Black and White
Favorite Sex position?
Missionary because you can cuddle with your lover and cowgirl because you can watch her tits flapping or even better grab em 😉
The strangest request you ever had?
I actually rarely got requests, but there was this one guy that asked me to do monster/animal stuff but since I'm a vanilla guy I refused it politely.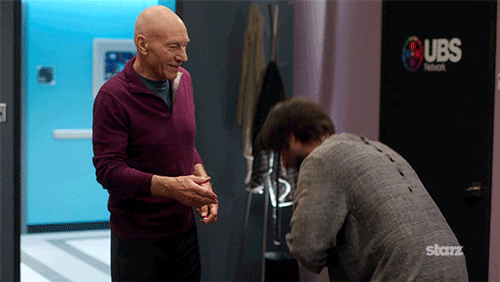 Do you have a girlfriend in real life?
Nope, some fuck buddies do. But no, no one knows that I do this stuff.
What you would suggest to people new to this industry?
Watch a lot of 3d porn and read hentai… I mean it. Because you can get better references about the position or better camera angles the more you watch them and the more you will be better at 3d porn.
Where do you think 3d porn will be in the future? Could replace real porn?
Yes, I hope so, VR porn is the Goat. Imagine if in 5/10 years later there's fully interactive VR porn. Us Coomer will be very dead. ELON MUSK PLEASE MAKE IT REAL.
Would you like to produce content full time?
I hope so, as I said before I'm learning using blender so when the time comes. I'll properly be doing this full time.
How much you are earning by doing 3D Art?
I don't make any money from doing this. It's just a pure hobby for me. Also, it's Skyrim and most assets used in my content are coming from other content creators. I don't feel like I'm right to monetize my work based on their resources, but If they're okay with it perhaps someday I'll do it.
Where people can find your content or support your work?
on Twitter or on Naughtymachinima
What you think about the Porn industry shutting down Tumblr and now Pornhub?
That kinda sucks, it's harder for small artists that want to share their content now. I mean both sites are really accessible and widely known by the public because now Tumblr banning NSFW stuff and pornhub removing most stuff from unofficial accounts is really limiting the smallest artist that wants to get their content known, viewed, or monetized.
Twitter, it's easy although most of my stuff are compressed heavily 🙁
Yeah, why not if I could share the video easily without cropping most parts of it, and it's easily accessible. I will consider it. Also, I hope this site will get more appreciation 🙂
Porn3dx:
Thanks a lot for sharing your experience and your work! Today we learned that you don't need to use 3D software to make porn, but you can even use videogames like Skyrim to produce 3D porn animation and images. And to us you are an artist so consider yourself a creator and be proud of what you are doing, this is art.