Like always navigating on Twitter we found this curious 3D porn artist KingoCrsh, who is quite unique in what he does, he creates cute characters doing some rubbing stuff with reptiles, especially snakes. We really love the cartoonish style is so CUTE and HOT at the same time.
Let's Interview him!
Tell us more about you
Hi I'm Kingo. I'm an animation student born and raised in Canada but currently living and studying in the UK. I also make 3D fetish animations featuring cute girls wrapped up by snakes and tentacles and such. I started out making these as a hobby but it's grown into something that's become a good part of my life now.
What do you do for a living?
I am in my first year of University studying 3D Animation. Before that, I did some freelance graphic design.
What is the meaning of your username?
I think I just liked the name Kingo and always wanted to use it for something. The Crsh part of the username is more because I used to do lots of wrestling scenes and it made sense to keep it when I transitioned into more squeezing and constriction stuff.
When did you start doing NSFW work?
Almost two years ago is when I first starting posting things online.
Which software do you use to produce your content?
I use a game called Honey Select to make all my stuff. Honey Select is for all intents and purposes a hentai dress up game where you make cute girls and date them and shit (I haven't played the actual game I couldn't tell you!) However, it has a really robust character creation software and Studio Neo which is the game's 3D scene editor.
Probably more similar to DAZ if not more streamlined towards posing your characters. Thanks to the insane modding community Honey Select's depth has been stretched far beyond what I think it was initially capable of.
I get a lot of confusing messages from people who have never heard of it but it has a really good community of talented creators out there. I think the fun comes from making things in Honey Select that don't look like they were made in Honey Select.
How did you learn?
There aren't too many tutorials or guides so I just jumped in and made whatever I wanted. Since it was easy to pose characters and i could basically put together an idea in my head pretty rapidly.
Just learned from repetition from there. Got more confident with the tools available and focused on finding a style of work I enjoyed doing.
You had any previous experience with graphics softwares?
I have zero experience in 3D software. Always saw it and was very daunted by it. I am learning Blender at the moment for my course but it's very early days. I am however very experienced in Photoshop. I started using Photoshop when CS5 was out so since 2010 maybe?
How long you have been doing this?
I've been doing this for just under two years but it took me a year to really find my stride.
Who is your WAIFU?
My Waifu is my OC Azelle! She was a random jungle girl I designed way back and was in my very first series of snake squeeze scenes.
Azelle is just a cute girl living in the jungle always getting into trouble with snakes, lamias and other perils. As my snake stuff got more popular so did she so Azelle has evolved into my main character as it were.
Which characters do you love to produce content on?
My go-to's are Samus, Overwatch characters, Zelda, etc. Cute girls from video games really. They all find their way to getting squished by something.
Favorite Color?
Turquoise
The strangest request you ever had?
You know what I don't think I've had anything too bad so far. (touch wood)
Do you have a girlfriend in real life?
I'm seeing someone but so far it's long-distance (Thanks Covid) but I don't think I'd want them knowing of my work right now. Perhaps not until I could live off my work, then it would be unavoidable to say 'Honey I'm going to work on 3D fetish stuff for 6 hours now'.
What you would suggest to people new to this industry?
Just jump in and make something but don't be pressured into thinking that you're making things solely to show it off online. I still spend hours on stuff I never have any intention of posting because it's all practice. Remember the 3 Cs: Consistency, Creativity and Cheap ramen.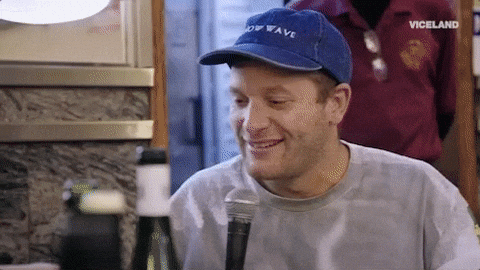 Where do you think 3d porn will be in the future? Could replace real porn?
5 years ago I wouldn't of thought people would be motion tracking real time 3D models in lewd live streams watched by thousands of people. Soo the future is going to come thick and fast. It won't replace real porn but it'll open experiences and whole genres that real porn wouldn't be able to produce.
Would you like to produce content full time?
Absolutely. I have an awesome time doing my work and I already kinda treat this like it's my job already. Considering I've chosen my university course specifically on animation I'm not going back on this. This shit makes me happy and it's what I wanna work towards every day to be better.
Where people can find your content or support your work?
I have a Patreon which I launched at the beginning of December which is basically early access to all my animation projects before they're posted on social media. I'm also active on Twitter and on DeviantArt which is where I first started. Also because I'm a sadist I have a YouTube channel.
What you think about the 3d Porn industry problems with Tumblr and now Pornhub?
Tumblr got too big and out of control for a platform that probably never intended to be used as a hub for NSFW work so they pushed the self destruct button. PornHub is obviously trying to appease bigger companies and are being pressured to change themselves by pressing the self destruct button but only half way so only half of PornHub blows up.
I prefer Twitter. It's got all the artists I love and enjoy hearing from. It's also the best place I feel for getting exposure for your work.
Porn3dx:
Thanks a lot, KingoCrsh for sharing with us your experiences, your story and great info on how you create your content. Really very interesting we will never stop to learn more, we discover always something new thanks to you and many other artists!
Please take care and we are sure that you will reach your dreams soon!