We found KleinVoimond on Twitter making 3d porn, we don't know if its a girl or boy (Is a mystery) but we really loved he's/her work, is very active in the 3D community and shares a lot of interesting news and content we really suggest to follow him/her.
We wanted to now more about he's/her experience!
Who are you and what's your story ?
Well, hello I am Voimond, mainly known as Klein Voimond, or Kv. I make art, 3d porn animations, and sometimes 2d animations/games. Though mostly right now it's 3d porn animations. I love hentai and see it as a genuine untapped art form and I want to make everyone feel good.
What your username means?
Ah, my username is actually kind of important for some long term projects I have planned. The direct translation for Kleinvoimond is "Little Full Moon" with Little referring to my persona, and Full Moon means the moon is full of, "something".
When did you start doing 3D Porn?
Oof that was what, when I was around 15 so about 10 years ago. I started off in a little wooden sketchbook with a lock which I was very protective over. For obvious reasons.
Which software do you use to produce your 3d content?
A mix of Blender and Vegas 14 for 3D. For 2D I use Paint tool sai, and for the rare occasion when I do sprite work, Aseprite.
How did you learn?
100% Self-taught either from fumbling around in my own time, or watching copious amounts of youtube tutorials and reading forum posts. It wasn't easy, but I'm highly stubborn and even if I walk away from something for a time, I always come back to it in one way or another.
How long you have been doing this?
I've been doing NSFW or 3D porn stuff for almost half my life, however, I've only been able to say I've been taking it "seriously" for 7 years and then even more so when I started helping with an adult mod for DOOM called H-Doom.
Who is your WAIFU?
That's easy. Mitsuki Toyohara. I found her a long long time ago in an old Meet'N'Fuck game and ever since then I've had this deeply rooted obsession to make art and animations of her. She's part of the main reason why I got so serious about drawing, I wanted to make more images of her and let other people love her as much as I do.
Which characters or games/movies do you love to produce content on?
I actually tend to break the mold on this one, some of my fans even say I need to do more stuff with game characters like from Overwatch or Samus. But if I'm honest, while it's nice seeing them, I get way more interested in my own OCs. The one big exception would be the entire Xenomorph/Alien universe. Something about the hive structure and life cycle, with the light bondage element, makes it so alluring.
Favorite Color?
I have several, but its between Gold or Fleshy-Pink.
Favorite Sex position?
This one is tricky. I like mating-press and Missionary because I'm a very touch-oriented person, positions whereas much of my body as possible isn't pressed against my fiancee tend to make me last longer. While positions like scissoring or variations thereof, make me last way shorter. So missionary lets me control the amount of touch I get, making it more controllable.
The strangest request you ever had?
Someone wanted me to draw a girl vomiting roach cum, with the roaches still in it. I declined.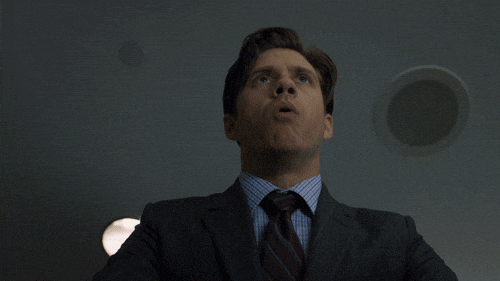 Do you have a girlfriend in real life? If yes she is okay with that?
I have a fiancee actually! We got engaged this January 2020. Not only is she ok with it but her voice acts in a lot of my stuff! (She also steals my hentai from my office some times)
What you would suggest to people new to 3d porn?
Yes and no. Yes because when you compare fanbases to those of the SFW variety, in my own experience, I've found porn-fans tend to be more mature and understanding. No, because right now it feels like every law-man on the planet has it out for us content creators first with the Tumblr purge, then again with the PH purge and Mastercard/Visa dictating what can and can't be allowed on a site.
Where do you think 3d porn will be in the future?
*sigh* If you had asked me that two months ago I would have said big places, but now I'm not so sure. On the one hand, I'm seeing lots of highly talented people make not only great porn but actual episodes or movies WITH porn involved, elevating the industry further from the "its just bashing uglies" mentality. On the other hand, it's looking a bit dark out there unless you have an established fanbase. . .Still though, I'm hopeful!
Would you like to produce content full time?
I actually do thanks to my amazing fans! Actually, if I may brag about them, I've never been a part of a more mature and even-tempered community than my own fandom which, sounds like "well no-duh they're YOUR fans" but there are times when I go dormant and watch them interact with each other. Even when they have disagreements about something it's never broken out into a fight or gotten remotely ugly. In a weird way, I'm actually quite proud of them!
Where people can find your content?
Various places, but mainly on my Twitter, Pornhub, and Patreon.
What you think about porn3dx.com how you think could be improved and what is missing ?
It's still clearly in development as of 12/23/2020. But it's got high promise! I like the tagging feature actually, it's leaps and bounds better than /some other sites/ which will not be named.
In conclusion, how do you feel?
So far it has been a very positive experience, I'm extremely happy to have gotten where I have gotten, never would I have dreamed to be where I am today, and for anyone out there who wants to make a living of doing NSFW stuff. Go for it! You won't succeed if you don't dare to fail!
Big thanks to KleinVoimond that shared he's/her experiences with the community, you can learn a lot from this interview, and is not always easy, so if you like what you are doing just keep doing it!